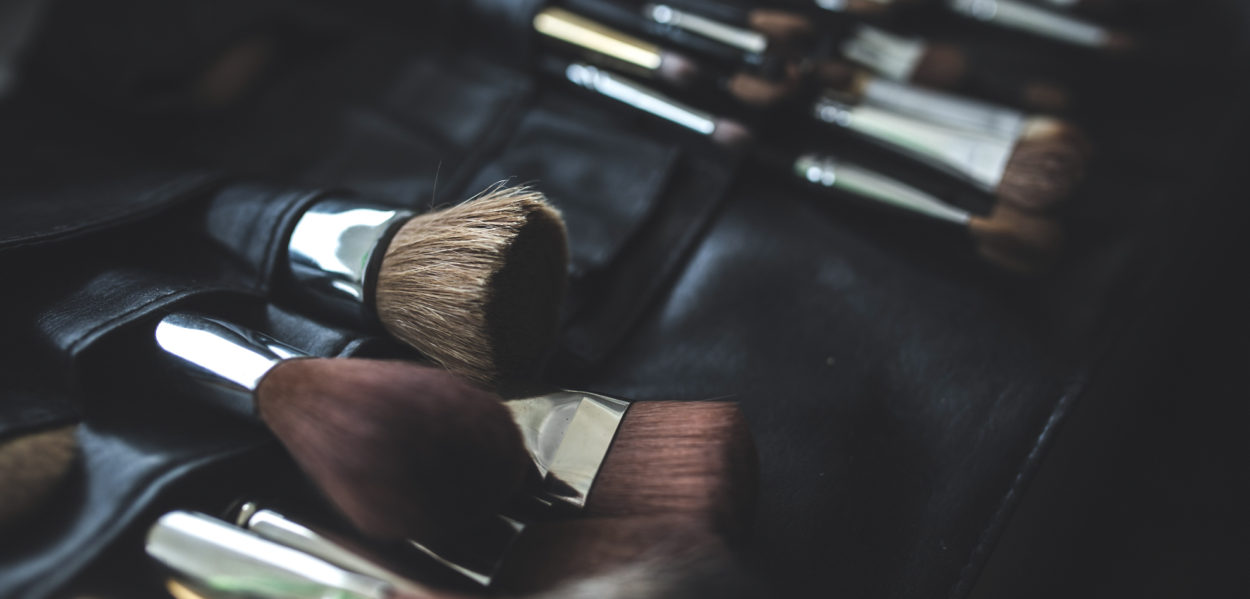 If you're anything like me, you love shopping at Sephora. It's a beautiful store with perfectly manicured aisles of makeup in a rainbow of colours. The biggest problem I have shopping there, however, is what's in the products. Every time I find something I like, I check the ingredients. Most of the time, it's a list of unfamiliar chemicals, metals, unknown fragrances, and carcinogenic colour dyes. I'd rather not expose my skin to that. Fortunately, I've found a few brands that seem to use better ingredients than the others. Here's my list of 13 non-toxic brands at Sephora.
All these brands are transparent about the ingredients in their products, and that's why they're included here. Some of them may not appear at your local Sephora, but they are available on the Sephora website. There are other brands at Sephora that claim to be non-toxic, but if they're unable to prove it on their website or the Skin Deep database (which ranks products and ingredients on their toxicity) says otherwise, I'm not listing them here.
The List of Non-Toxic Brands at Sephora

All of Biossance's products are EWG certified, meaning they're some of the most non-toxic products on the market. They are committed to clean beauty and sustainable ingredients and have a huge database of over 2000 harmful ingredients that they blacklist from their products. They also use tree-free sugarcane paper to make their outer packaging.
Boscia has a wide variety of skin care products that are formulated without preservatives, ethanol alcohol, bactericides, synthetic fragrances, synthetic colorants, mineral oil, animal ingredients, or gluten.

Captain Blankenship manufactures quality body and hair products with ingredients that are organic and wild-harvested and do not use synthetics (chemicals, preservatives, fragrances or colors). Their packaging is recyclable and reusable and all their products are tested on themselves, not animals.

Consonant's products are formulated without parabens, phthalates, synthetic fragrance or colours, peg ingredients or phenoxyethanol. They claim all their products are 100% natural, using ingredients that are either certified organic botanicals, oils and butters, or 100% naturally derived, skin care ingredients like Vegetable Glycerin (a moisturizer) and Tocopheryl Acetate (Vitamin E).
Cover FX's makeup products are packed with vitamins, emollients and redness reducers. They do not contain parabens, fragrance, gluten, mineral oil, or talc. All their products are also vegan and cruelty-free. On the Skin Deep database they have 21 products listed, ranging in scores from 1 – 4, meaning some of their products contain ingredients that could be a mild concern, but many of their products score perfectly (like their bronzer and blotting powder).
Drunk elephant only uses clean, non-toxic ingredients in their skin care products. They do not use silicones, chemical screens, sensitizing colorants, perfumes, fragrant essential oils, PEGS, SLES, SLS, phthalates, parabens, essential oils, natural or synthetic fragrances, or formaldehyde.
Josie Maran uses a powerhouse of plant-based oils and extracts, such as Argan Oil, to condition, purify, and nourish the skin. They only use Fair Trade Argan Oil, grown and harvested responsibly by co-ops of Moroccan women who earn a living wage. They also partner with earth-loving, women-empowering organizations and use eco-friendly packaging. Parabens, synthetic fragrances, phthalates, or sulfates are not used in any of their products.
Juice Beauty is extremely focused on non-toxic beauty, and formulates their products with vitamin C and fruit stem cells, vegetable hyaluronic acid, peptides, algae, grapeseed, and natural essentials oils, and proudly use a proprietary base of nutrient-rich certified organic botanical juices instead of petroleum by products or water fillers. Their products do not contain any parabens, petroleum, pesticides, propylene or butylene glycols, phthalates, sulfates, PEGs, TEA, DEA, GMO, silicones, gluten, artificial dyes, or synthetic fragrances. They give a ton of helpful information on their site about exactly what ingredients they use in their products and about other harmful ingredients on the market.
Lavanilla has a line of non-toxic fragrances and deodorant. Rich in natural and organic ingredients, all their products are free from harsh chemicals and clinically proven to be effective, safe, and nourishing. Their products are free of petrochemicals, phthalates, propylene glycol, mineral oils, silicone, synthetic dyes, synthetic fragrance, sulfates, parabens, aluminum, and chemical sunscreens.

Nude skincare's line is formulated using omegas, probiotics and vitamins. They promote that their products feed your skin with vital nutrients for beautiful and healthy-looking skin. All their products are made without parabens, sulphates, metacrylate, polyacrylamide, phthalates, mineral Oil, petrochemical, synthetic fragrance, synthetic color, urea, sulfate detergents, pegs, silicones, polypropylene glycol, poloxamer, elastomer, synthetic chelating agents, DEA, propylene, glycol, polyquaternium, nylon, or TEA.

RMS Beauty's products are free of gluten, GMOs, soy, and not tested on animals. They claim that the minerals they use in their products are guaranteed to be in their raw, uncorrupted form. They do not use silicon, parabens preservatives or other chemical coatings. On the Skin Deep database they have 34 products listed, ranging in scores from 1 – 4, meaning some of their products contain ingredients that could be a mild concern, but many of their products score perfectly (such as many of their concealers).

This line of skincare and cosmetics is 100% natural and nontoxic. They're committed to never using synthetic chemicals. Everything they make is formulated and manufactured by them at their farm in Vermont. They are also an EcoCert licensed company, meaning their product formulas have been reviewed and certified as Natural Cosmetics. This certification evaluates the sustainability of the entire production chain, from imports to packaging to distribution. This means they're great products from beginning to end. Yay!
Youth To The People promotes the use of superfoods like kale, spinach, and green tea in their products. They claim these ingredients give their products youth-preserving properties. Their products are free of soaps, sulfates, phthalates, synthetic fragrances, and added colour. The best part is that their packaging is glass, not plastic! They design and manufacture in California.
Why We Need Non-Toxic Beauty Products
What we put on our skin is important. Lathering our bodies with sunscreens, foundations, and body lotions can cause damage to our bodies we don't even realize. Not to mention the chemicals from sprays and powders we breathe in just getting ready for work in the morning. Our bodies absorb so much of what we put on our skin. That makes it crucial we're not smearing toxic ingredients on our body everyday.
According to ewg.org (The Skin Deep Cosmetics Database):
Biomonitoring studies have found that cosmetics ingredients – such as phthalate plasticizers, paraben preservatives, the pesticide triclosan, synthetic musks and sunscreen ingredients – are common pollutants in the bodies of men, women and children. Many of these chemicals are potential hormone disruptors (Gray 1986, Schreurs 2004, Gomez 2005, Veldhoen 2006). Cosmetics frequently contain enhancers that allow ingredients to penetrate deeper into the skin. Studies have found health problems in people exposed to common fragrance and sunscreen ingredients, including increased risk of sperm damage, feminization of the male reproductive system and low birth weight in girls (Duty 2003, Hauser 2007, Swan 2005, Wolff 2008).
To Conclude
I hope this list of non-toxic brands at Sephora helps you to find beauty products that work for you. If you find a product you like but it isn't listed on Skin Deep, which ranks products based on the potential toxicity of their ingredients, just check the individual ingredients instead. If the ingredients are scoring mostly 1s or 2s it's probably a safe product to be putting on your body.
Sources
http://www.ewg.org/skindeep/myths-on-cosmetics-safety/