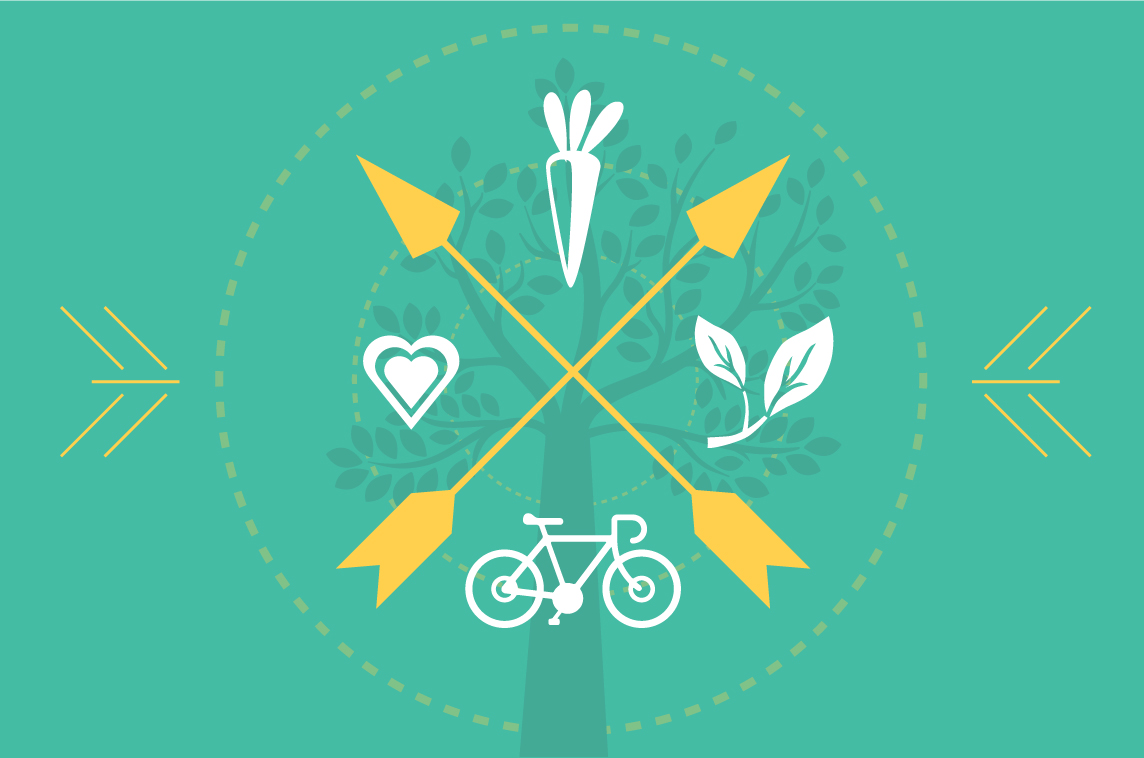 It's difficult to convince people that how they treat their bodies when they're young will determine their health when they're old. It shouldn't be a tough sell, but it sadly is. Too many people do not make the connection between food and health, even though it makes so much sense. Give your body the right fuel through its life, and it will run smoothly when it's old.
Someone once told me they drink cola everyday because they'd prefer to die at the end of their energetic youth rather than in old age when they'll be frail and helpless. I'm not sure where that logic comes from, but what I get from it is that people assume old age is riddled with arthritis, immobility, and weakness; and that it is inevitable. Fortunately, that's not the case.
Flipping through the book Prescription for Dietary Wellness I found an article called the "Eternal Youth Laws". These aren't so much laws for literal eternal youth, as they are laws for simply being as healthy as you can be well into old age. In other words, laws for keeping you walking upright, driving around town, walking to the park by yourself, and generally enjoying life well past the 60 year mark. Here are those laws:

ETERNAL YOUTH LAWS
THINGS TO DO!
Commit to a lifelong endeavor of maintaining a healthy diet
Chew food well because digestion begins in the mouth
Eat only when you are very hungry and stop eating when you are no longer hungry
Eat a diet of 50% raw foods. Opt for organic foods whenever possible
Steam, broil, or bake foods. Vegetables should be only cooked lightly (so they are still crunchy)
Regularly cleanse your system by fasting with pure, freshly juiced juice
Take a high quality multivitamin and mineral supplement every day
Drink 6 – 8 glasses of quality water a day (Varies based on your size & activity level)
Exercise every single day. This includes walking, stretching, and getting fresh air and sunshine as much as possible
Keep mentally and physically active and get plenty of rest
Maintain a positive outlook on life. Be grateful for who and where you are
Nourish your spiritual side through whatever practice is meaningful to you; such as meditation
THINGS TO AVOID
Avoid precooked and processed foods. The natural enzymes and nutrients have been removed from these foods
Avoid drinking beverages with meals and don't drink ice-cold drinks
Avoid eating heavy foods first thing in the morning or before bed
Do not consume saturated fats
Get rid of white flour, white sugar, white rice, and iodized table salt from your diet
Do not consume foods with any toxic insecticides, chemicals, preservatives, or additives
Avoid tobacco, caffeine, drugs, stress, and high amounts of alcohol
This might seem like a lot to follow, but even following through with one of them will have a positive impact on your health. It's also important to know that even if you follow all of these things, there is no guarantee of an old age without sickness. Every single person on earth is biochemically different, and there is no "absolute prevention" to anything. Fortunately, if you follow the tips above, your chances of living a full, healthy life rich with energy is dramatically improved.
SOURCES
DISCLAIMER
The contents of this website are for informational purposes only and should not be considered any type of medical advice. The information provided in this website should not be used for diagnosing or treating a health condition or disease, and should not be substituted for professional care. Every human is biochemically different and what works for one person may not work for another. If you suspect or have a medical condition, consult an appropriate health care provider.